The Trail Dogs are the official running team of Leash Your Fitness! The group started with a Ragnar Trail Relay in 2014 and its members have been on the move ever since doing relays, half marathons, 10k's, 15k's, a Spartan race, and so much more! They finished the second half of 2016 with a Ragnar Trail Tahoe (July) and the America's Finest City Half Marathon and 5k (August). However, this group is tailored to the race YOU are training for! Road, trail, endurance, speed, relay, obstacle races – we do it all!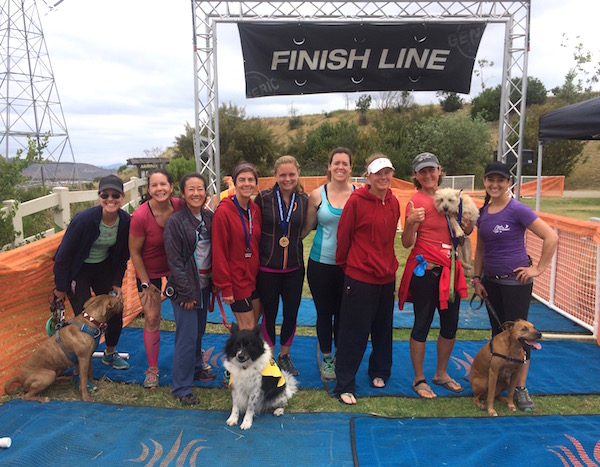 $45.00 a month membership includes: (you can cancel at any time)
-Access to race training plans for all races members are signed up for (you can take advantage of any training plan even if you are not signed up for that race)
-Instructor-led running workouts twice a week to build your speed, strength, and stamina
-Articles to help educate you on a variety of running topics
-Strength moves to help you become a stronger runner
-A private venue to communicate with other members, to plan extra runs outside of the planned weekly runs, find a (human) buddy for an upcoming race, or share challenges and victories!
-Organized social workouts/activities such as running and a brewery, indoor rock wall climbing, swimming, recipe parties, post race brunches, shoe/gear shopping, etc.
-And of course, dogs are ALWAYS welcome to the workouts (except for some social venues which may not permit dogs). We just ask that you keep their comfort and safety in mind – please be mindful of their fitness level, the weather, and distance they can handle.
Many of the races that we train for are long distances. But the Trail Dogs are up for ANYTHING! If you've been wanting to improve your running, take your racing to the next level, or find new friends to train with, this is the group for you!

Just a few of the races/challenges we have conquered!
-Ragnar Trail Relay – Vail Lake 2014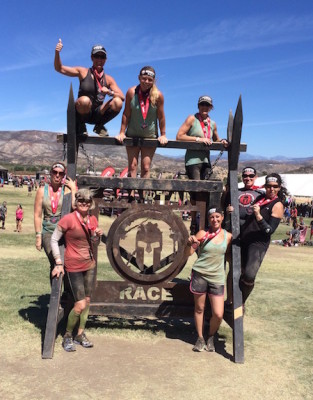 -Sycamore Canyon 100k relay 2015
-Hot Chocolate 15k 2015
-Ragnar Trail Relay – Zion 2015
-Spartan Race 2015
-Ragnar Trail Relay – Vail Lake 2015
-Del Dios Trail 10k 2015
-Mission Trails 5 Peaks Challenge 2016
-Xterra Mission Gorge 15k 2016
-Carlsbad Half Marathon 2016
-Sycamore Canyon 100k relay 2016
-Hot Chocolate 15k 2016
-La Jolla Half Marathon 2016
-Xterra Black Mountain 15k 2016 – one of our members was named Regional Champion for her age group!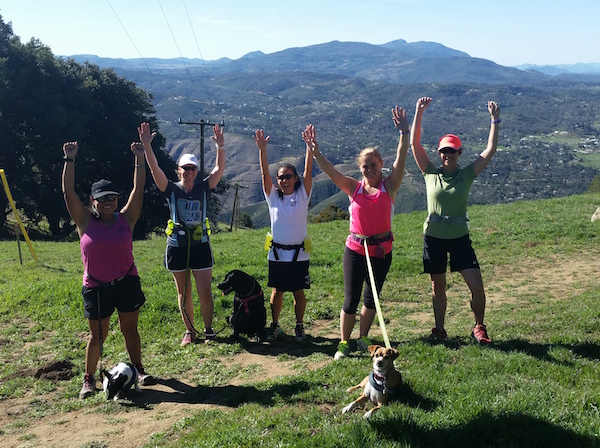 If you have questions, you can contact the Trail Dogs coach, Naomi, at any time!
Naomi Hillery: naomi@leashyourfitness.com or 619-818-8801.
We'll see you on the trails (or road) soon!