Personal Training offers you a chance to get exactly what YOU need for YOUR body.
Some of the benefits our clients have seen:
Improved overall health
Elimination of medication for diabetes, blood pressure and high cholesterol
Improved athletic ability
Increased core strength that prevented back surgery
Safe and healthy weight loss results they have maintained
Personal training is an excellent source of motivation, creates accountability and can help prevent common injuries. Through an initial assessment, I will develop a special program specific to YOU.  The definition of insanity is doing the same thing over and over and expecting to get a different result so stop the insanity with a new health and fitness regimen that will help you achieve the results you have always wanted.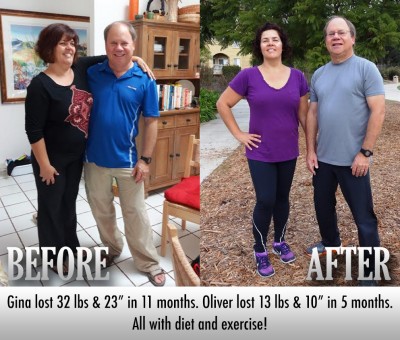 Sample programs may include:
Customized workout sheets to steer you in the right direction so that you can work out on your own
One-on-one weekly training to keep you on track and guidance for the remainder of the week
One-on-one bi-weekly training to provide you with extra motivation
Semi-private training—team up with a friend or co-worker and save money while getting a workout partner for additional camaraderie and accountability
Your Trainer, Dawn Celapino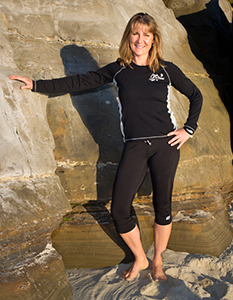 Dawn Celapino has her Bachelor of Science Degree in Kinesiology from San Diego State University. She is certified in both personal training and group fitness from the American Council of Exercise and holds multiple certifications on postural assessment, nutrition, back rehabilitation and flexibility. Dawn has over 14 years of experience training in a variety of settings including: in-home, outdoors, corporate and fitness facilities.
Dawn's unique training philosophy focuses on the long-term goal of educating her clients so that they can make healthy choices and achieve positive body awareness for a lifetime of health and happiness. Dawn's clientele have ranged from 20 – 75 years of age men and women.
Testimonials
Dawn Celapino changed my life. She's been a great coach, cheerleader and guide through my journey towards healthy living. She is patient, she is creative and she is tough. She helped me break through plateaus, she helped me feel "normal" and work out when I was fighting cancer, and she figured out how to motivate me when I was "just fine" with my body image. I've lost over 50 pounds since I've been with her. I'm heartbroken to be leaving San Diego and our weekly workouts, but I'm confident that with the tools she's given me I'll knock off the last 20 pounds. Thank you for everything Dawn! –Teresa Soito
I have been working out with Dawn for several years now and the improvement in my strength and body tone is tremendous.  With the one on one training, I get a personalized workout every time that is catered to my needs.  It also is a great addition to my other exercise routines that include tennis, golf, snowboarding and hiking.  Dawn is a great motivator and encourages me to get the most out of my workout.  –Adele
I have been working with Dawn for less than 6 months and the results I have seen thus far are amazing. I have cut my running time by 1 minutes per mile, lowered my body fat by 6% and lost over 8″ on my measurements.  Dawn has helped me feel better by addressing my current workout, my posture and my nutrition needs.  I was the world's worst eater, I could go days without eating a piece of fruit or a vegetable.  I now eat a more balanced diet based on the recommendations that Dawn has provided me.  I look forward to my meetings with Dawn where she can go over my workouts and change them up so that I get better results.  Dawn is my life saver, everyone should hire her that is interested in getting fit and healthy!! –Kay Kay Weir
I've been working with Dawn for a few months and have made so much progress in this short time. She has kept me on track with her constant encouragement and personalized advice. Having someone to be accountable to has been the key to my success. My weight loss goal that once seemed impossible now seems within reach. –Gina
When I decided to retire at 63, I also decided it was time, for the first time in my life, to get in shape and start eating right. A work friend had been raving about Dawn and how she helped her eat more healthily and make better use of her work-out time. So, I met with Dawn before my retirement date, scheduled my first work out session for the week after I retired – and I'm not planning to stop! I never looked forward to working out before, but Dawn has made it fun and something I can incorporate into my life. Her knowledge of physiology quickly added credibility to her teaching, and her personal commitment to health and fun (and dogs) have continued to bolster my commitment to the work out sessions that provide a structure for staying in shape. Dawn always has a new work out toy or approach so things don't get boring, and we work out in beautiful parks while our dogs keep us company. I reached my retirement goal – losing over 20 pounds and feeling in shape for the first time ever. Other people have been added to our work out sessions, and they have created more fun – and a community commitment to working out for life – a commitment to maximize our health and keep us young. The fact that I have been training with her 2 1/2 years shows how much I respect her and value what she is adding to my life. –Chris Richards
I am a healthy, active, 76 year old woman with osteoporosis, arthritis in my back and hands and age related balance and posture issues. Since I began working with Dawn last Nov., I have gained strength in my arms and legs, firmed up my abdomen, made improvements in my balance and posture, made significant changes in my diet and exercise and lost 16 pounds. I really enjoy being outside for the workouts with my favorite "cheer leaders", Dawn and her adorable dog Jack! -Marion Persons
Dawn has been my personal trainer for the last two years. Initially I took a Leash Your Fitness class and realized I wanted the personal attention to work on strength, flexibility and balance that are so important as we age. I've made several friends in the process who also have Dawn as their trainer and all look younger and more vibrant as a result. The workout sessions are fun, challenging and inspirational. I also have an active dog who loves to exercise, so it's great for him as well. I will work with Dawn for years to come. It's the best investment I've made in myself and my dog gets to join in too. –Trish Ludwick
Contact Dawn today to take the first step toward looking and feeling better for tomorrow: (619) 822 – 3296