I am back! I took last weekend off because mommy worked me hard and I was tired! This weekend was a little easier with only a trail run with our Saturday trail running class and today we did Dog Yoga at Balboa Park. It was so fun. It looked like it was going to rain but we didn't care. Plenty of cover down there. The tourists loved watching us and plenty of them were taking our photos! It is so fun to see how well the dogs do in those classes! They start out crazy and by the end, they are all quiet and relaxed! If you ever want to join us for any of our classes and/ or events, just SIGN UP cause we sure do have fun!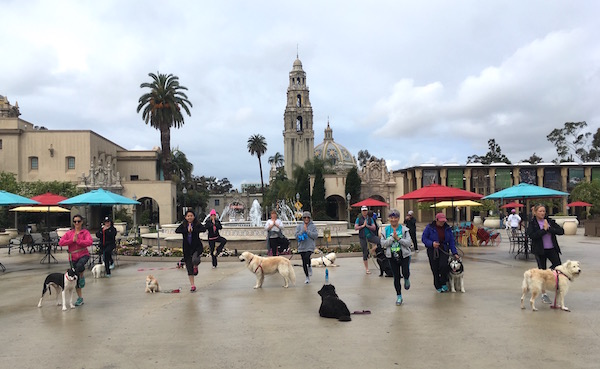 Speaking of being relaxed, I am loving the essential oils mommy has been using in the house. The lavender is so relaxing and helps us to sleep at night. Even one of the gals in class said she is off of all of her sleep meds now that she is using the essential oils that we got for her.
Mommy has been using them for month around our house so she had a little essential oil party for our monthly members last month with Nedra of Reiki for All Creatures. Nedra educated the gals on all of the ways that you can use good quality essential oils on your dog, on yourself and for so many uses! Gracie was our sample dog and she loved them!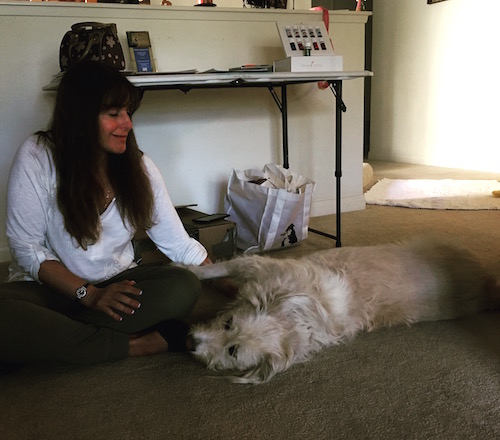 Some of the gals bought a starter kit and so far the consensus is that they LOVE them! One of the gals is renting an older house and she said she didn't realize how it smelled until she started using the Purification in one of the rooms. Now she uses it in all of the rooms! Mommy ditched her dryer sheets and has been using Wool Dryer Balls with one drop of Purification on them. The clothes smell heavenly without any nasty chemicals!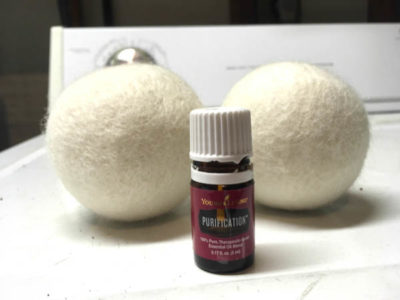 The whole reason she got them in the first place is for the Frankincense. It is known to help with brain health so she diffuses it every day for little ole' ME! But Daddy swears by it! He says he can think better since using it! We had to get daddy his own travel diffuser cause he loves the oils so much!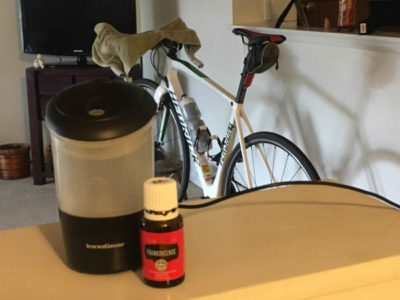 Mommy is even using the Frankincense on her face in a little concoction she made and she has received a few compliments on how much better her complexion looks. Sweet!
She uses the Copaiba and coconut oil on my tummy every single night to help my liver because of the medications that I am still on. Mommy has some tummy issues so she started rubbing her tummy with it too and it is helping. She also puts Digize in her water and swears by it. Why take antacids when you can use natural oils. Plus, antacids are not good for you anyhow but that is a whole other post!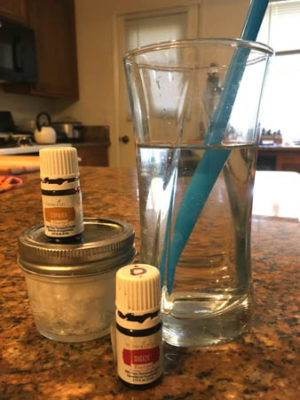 Mommy used the Panaway on the entire Trail Dogs team! They were doing a 100k Trail Relay so she stretched them all out and used Panaway to help them with tired and achy muscles. She uses it every single day on her neck and says it is like magic! Crazy stuff!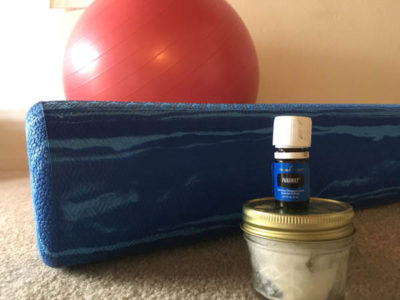 Mommy keeps experimenting with the oils because she keeps finding new uses for them. The other day she felt like she was getting a sore throat. Instead of taking over the counter cold medication she put a drop of Thieves in her water & diffused RC and Peppermint when she went to sleep. She woke up feeling GREAT!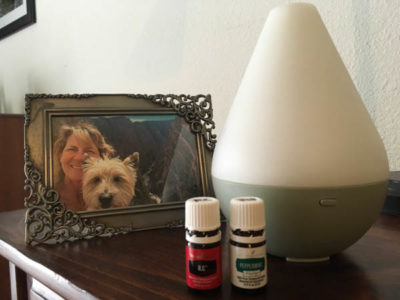 Mommy is always a skeptic on things because she never seems to find anything that works on her but so far, she has been super surprised at the powers of these essential oils. She says it is kind of fun to see if they work for different things.
She is even using them to clean now. Why spray chemicals all over the area where you are eating when you can use Thieves cleaner which is all natural and smells heavenly. Did you know that one in two dogs are getting diagnosed with cancer and MANY of the cancers are in the dogs head (brain, nose, mouth, etc) because our sense of smell is 10,000 times greater than yours. What do you think those harsh cleaners that you are using are doing to us?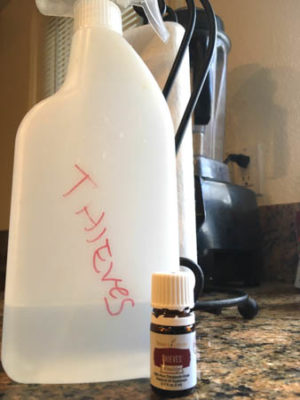 Of course all oils are not all alike. We looked at the ones in Target and it says not to even use on your skin! The ones that we use, we can EAT and we do! We know exactly where the Young Living ones come from and know a TON of people that use them and get amazing results! Here are a few things you can use the starter kit for just for your dog!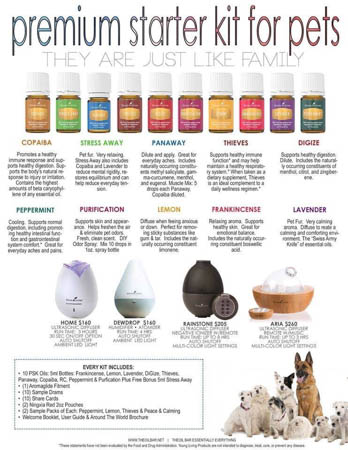 Essential oils have been around forever. Frankincense is even mentioned in the Bible numerous times. If you get the good ones, they are made with organic plants & flowers.
Do you want to learn more about them? Come to our FREE class and find out how they can help YOU and YOUR DOG! It is on Saturday, March 4th in Carlsbad. For more information and to RSVP, please click HERE! ( Space is limited! ) If you can't make it, please email mommy, she will help get you the oils that you need with her discount and educate you on how to use them! email: Dawn@leashyourfitness.com
Respond to this post and let us know how oils are helping you and your pup or what you want us to cover in the class! We hope to see you!
Thanks for reading!
—Jack