Business Consultation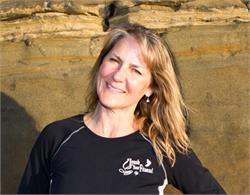 Starting a business is not easy and you must be willing to invest time and money into it. We started our business from scratch and were one of the pioneers in Dog Fitness. We have learned a lot along the way. We would like to share all of our wisdom with everyone who wants to start this type of business but unfortunately we do not have time to chat with all of the emails and phone calls that we receive. Therefore, collect all of your questions and set up a consultation with us!! We would be more than happy to answer them and steer you in the right direction.
Purchase the CONSULTATION here and you will receive an email with a few dates and times that we can chat via phone or Skype.
LET'S GET STARTED
Business Manual + Videos and then some….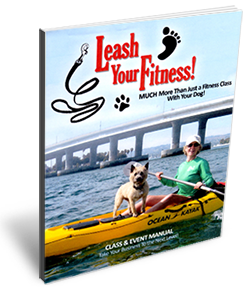 Leash Your Fitness is MUCH more than just a Doggy Bootcamp class. We have packaged up everything you need to get started. Our PDF Business Manual Package includes a:
Qualifications needed to run a class
Class formatting ideas
Class set-up and ideal locations for different types of classes
Pricing information for classes and events
Tons of different event ideas
Marketing strategies that get you clients
Safety tips
Dog training strategies  for class
Sample classes, including "special classes"
Thousands of dollars in legal documents including a sample waiver
Building a team
Video's with sample exercises, drills and other fun things to do in class
Phone consultation to answer questions that you have after you go through the manual
Access to our private Facebook group where other dog fitness owners can help you with ideas
This manual will SAVE you money by preventing you from making costly mistakes and you may get your money back in just ONE EVENT!! Compare our program to others, we actually practice what we teach! After purchase, you will receive an email within 24 hours with the password protected link and login.  
PURCHASE NOW
After purchase, the password protected login will be emailed to you within 24 hours.
Business Coaching Package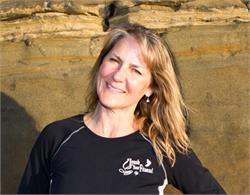 After you purchase the manual, go through it and start getting set up you may need some help! You can purchase the coaching package that includes 2 phone calls and unlimited emails within a 3 month period.
We will keep you on track and accountable.
Don't go it alone, it is more fun when you have someone to bounce ideas off of that has been there!
PURCHASE HERE
We are sorry, but because of the number of emails that we receive, we are unable to answer any emails or phone calls with questions unless purchased in one of the packages.
Dog Yoga Package
Did you know that we set the World Record for the MOST dogs in a Dog Yoga Class?  We had 255 dogs in one class.  They were quiet, no fights, no treats and no problems! Yes, we know what we are doing!
Learn how to teach an effective dog yoga class.  We have been teaching dog yoga for 6 years and we have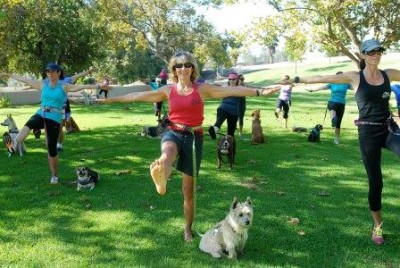 developed the system that works!  Keep the dogs calm during class while the participants enjoy a relaxing yoga class.  Dog Yoga is about the dogs reading your energy and staying CALM!
In this package, you will receive a PDF  that includes marketing ideas, an outline of  the class structure with some simple yoga moves.  You will also receive 2 teaching video's that will help you to design your class.  We have included the waiver and a sample flyer as well! This alone will save you thousands of dollars!
After purchase, you will receive an email within 24 hours with the password protected link and login.
PURCHASE HERE